Welcome to The Vermont Connection (TVC)! TVC is the official organization of all current students in the Higher Education and Student Affairs Administration graduate program at the University of Vermont. TVC consists of all current HESA students, known as the Full Board, and the Executive Board, an eight-member board elected each year by the Full Board. The goals and objectives of TVC are in line with HESA historical traditions and regularly adjust to fulfill the needs of its membership.
TVC's first priority is to publish a scholarly, peer-reviewed journal of high integrity, addressing the student affairs profession and the field of higher education. This journal has been a tradition of the HESA program for over three decades. Learn more at About The Vermont Connection.
TVC is also responsible for providing opportunities to develop members' educational and professional skills in order to prepare them for their future careers. TVC helps to foster cohesion and camaraderie within the organization, as well as provide ways for its members to enrich their graduate experience.
Current Volume: Volume 44 (2023) Planting Seeds of Hope: Transforming Higher Education
Journal Cover
Editor's Notes
Foreword
Articles
Reflection
Acknowledgement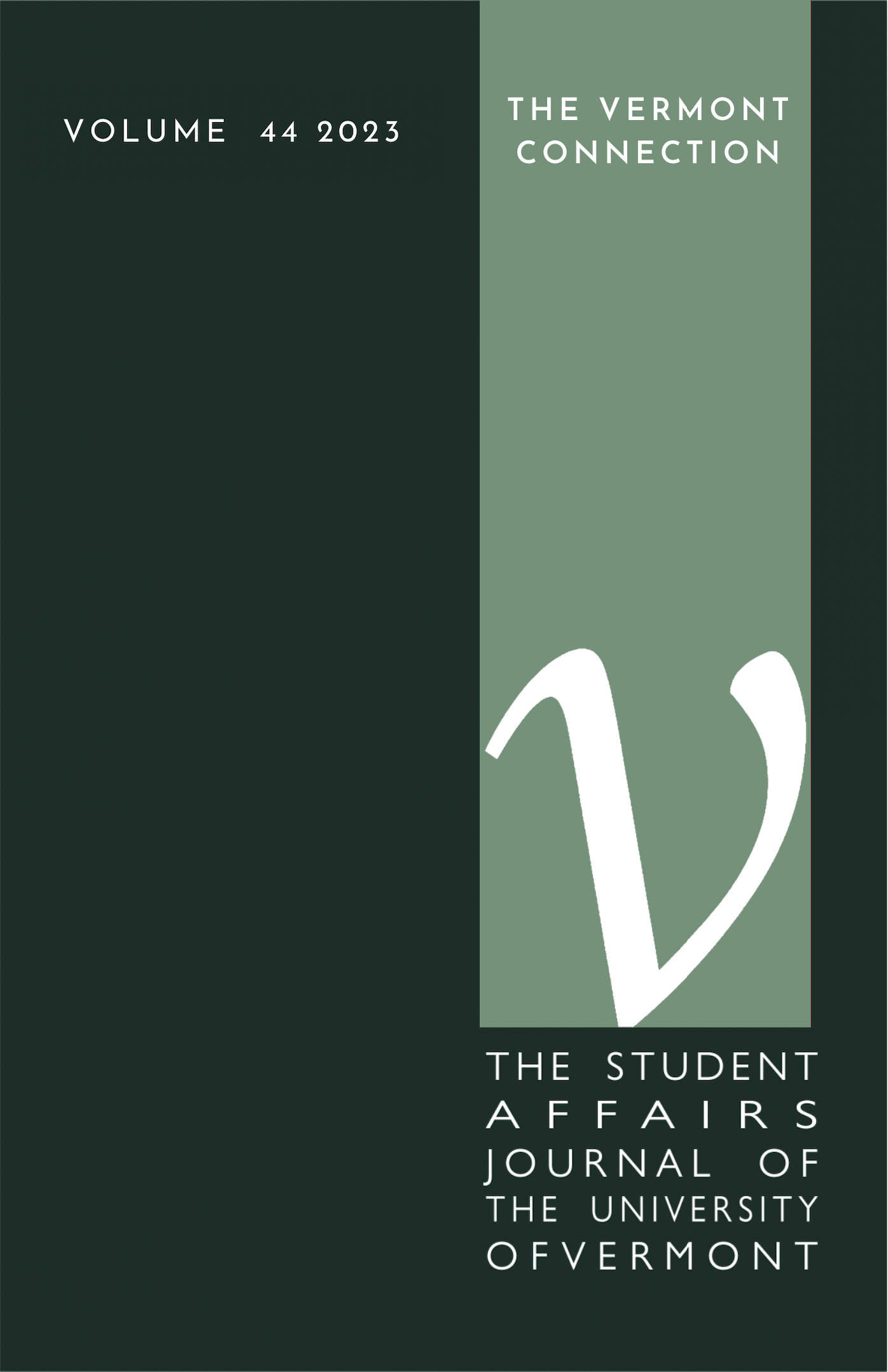 TVC 44 Executive Board
Executive Director

Lexi Kane

Managing Director

Annamaria Cavaleri

Co-Content Editors

Gabi Cuna & Robyn Suchy

Membership & Community Development Chair

Patrick Lovelace

Growth & Aspirations Chair

Elyse Ellis

Legacy & Alumnx Relations Chair

Madison Pimental

Public Relations Chair

Julian Armada